WE OFFER A VARIETY OF CREATIVE SERVICES TO SUITE EVERY NEED
Our creative heads do keep up with the trends abreast and make sure that no stones are left unturned in making the product better than the best in the market. Special consideration is enforced each time we design, to make sure the outcome is unique. The published flyers, pamphlets, display boards, digital wayside displays, menu cards, name boards, neon sign boards, programmed laser displays, light shows, air balloons, electro-mechanical effigies TV Ads, push messaging and context sensitive online Ads are only the tip of the ice-burg we are capable of doing.
You set up the business and leave the rest on us; our expertise in making people know about you will ensure your business thrive in no time. We can project you by creating catchy websites, noticeable advertisements, optimize search engines to make you visible, design a theme and logo, create corporate presentations and prepare success-laden business proposals, state-of-art photography and videography to present your products and facility in the best way possible and we manage your accounts and tax flawlessly.
A well designed, properly maintained, regularly updated websites capture the attention of clients and potential customers quite easily. Our hackers keep their skills honed to be the front-runners in the professional market so that our clients get the maximum benefit out of them. Even though the websites we provide are well structured and aesthetically designed, they are easy to use and even training is provided so that our clients can modify the content themselves.
Corporate presentations, well planned advertisements, introducing products, service/information podcast and conveying messages, require capturing moving images at various levels with technological know-how. The creative visualizers look at each and every element of the output, from the quality of visuals to the appropriateness of sound and music to amalgamate into a final enchanting product that would mesmerize any.
The Right Tools. The Right Solution.
User-friendly design: Create a website with a clean and intuitive design that is easy to navigate, with a clear call-to-action (CTA) on each page to guide visitors towards desired actions.
The Right Tools. The Right Solution.
Mobile responsiveness: Optimize the website to be mobile-friendly, as a significant percentage of users access the internet through mobile devices.
The Right Tools. The Right Solution.
High-quality content: Provide informative and engaging content that educates visitors about the company's products, services, and expertise, while also addressing their pain points and needs.
Avenues To Help Your Business Excel
Strong branding: Ensure consistent branding elements such as logos, colors, and fonts that align with the company's brand identity, helping to establish brand recognition and trust.
Fast loading speed: Optimize the website for fast loading times to provide a smooth browsing experience for visitors and reduce bounce rates.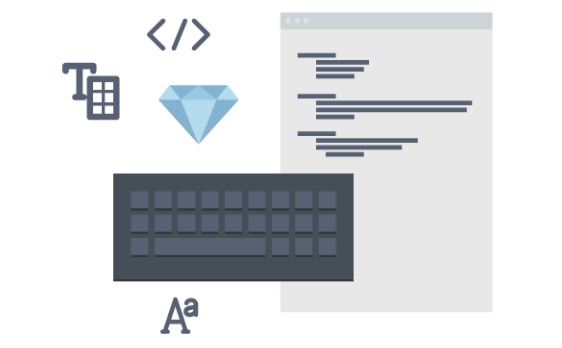 Social proof: Include testimonials, case studies, and client logos to provide social proof and build credibility with potential customers.
SEO optimization: Incorporate relevant keywords and meta tags in the website's content and meta-data to improve search engine rankings and increase organic traffic.